Yasaka Seiki Co., Ltd produces the best high quality and affordable Japanese hairdressing scissors and barber shears for Australia.
Yasaka Scissors Summary
Made in Japan
Made with Japanese Steel
Professional haircutting edges (Clam-Shaped Convex Edges)
Affordable Prices Between $300-600
Yasaka is a well know hair scissor manufacturer from Japan that has been exporting professional haircutting tools for over 50 years.
They are mostly famous for their reliable and trustworthy products that has professional hairstylists and barbers coming back for more.
Compared to other Japanese brands, Yasaka maintains an affordable pricing for their high-quality hair scissor products. You don't need to pay $2000 for a premium pair of scissors when Yasaka sells these for $300-600 a pair.
Click here to browse through the available Yasaka Products in Australia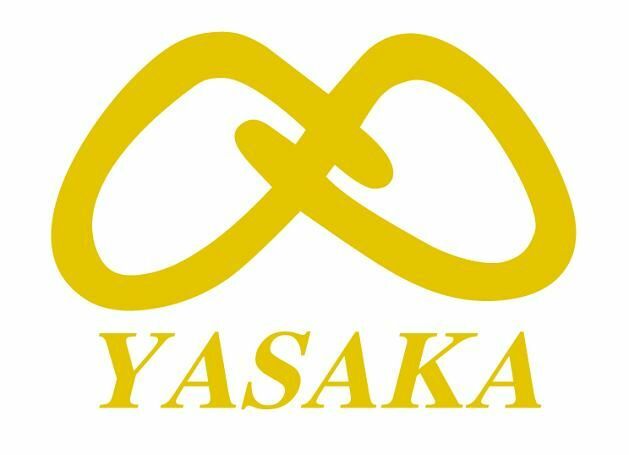 Why Yasaka Is One Of The Best Japanese Scissor Manufacturers
Yasaka Seiki Co. Ltd manufactures affordable Japanese hair scissors for the USA. Also, they are one of the popular scissor brands. Yasaka Scissors are popular around the world because they produce high-quality hair shears.
The company uses pure Japanese steel to craft the hair scissors. The unique hardness present in Yasaka scissors helps to deliver the sharpest cuts. Moreover, they are corrosion and abrasion-resistant. As such, these scissors last for a longer time.
Yasaka Scissors uses Japanese craftsmanship that is quite different from ordinary brands. As a result, the scissors have amazing edges for different types of hairdressing work.
Japan Scissors is a reseller of Yasaka Scissors. We provide the best prices for high-quality Yasaka barber and hairdressing scissors worldwide.
In general, Yasaka uses a clam-shaped scissor blade. They are popular for producing sharp cuts. The company uses modern designs to craft the hair scissors. That way, Yasaka Seiko produces premium barber and hairdressing shears.
Many hairstylists trust Yasaka Scissors. That's because of the quality of products. They maintain high standards during the manufacturing process. Also, they come at affordable prices.
Yasaka Scissors has different kinds of shears for everyone's needs. You can have Yasaka 7-inch barber shear or Yasaka offset handle scissor. Each pair of Yasaka scissors gives you an unmatched experience.
You can see a vast collection of Yasaka scissors on our website. They are for sale in both the USA and worldwide. Each pair of Yasaka scissor has a sleek design. The ergonomic handle gives you a firm grip.
The scissors give you the greatest control to get a good hair cut. These scissors can last for many years. However, you need to take proper care of them. Yasaka Scissors is the best hairdressing shear brand you can ever find.
Materials and features
Our hair scissors use special steel for the manufacturing process. It depends on iron with the highest quality.
Iron has certain properties that contribute to the making of scissors. They are hard. Moreover, they have wear, abrasion, and corrosion resistance.
Yasaka makes the scissor blades using a unique method. The blades are hard and annealed using a complete vacuum.
440C – The 440C variant of our hair scissors uses Hitachi Metals. Practical hardness might be lower. But, it has great corrosion resistance abilities. Hairdressing with this variant is a breeze.
ATS314 – The ATS314 uses Hitachi Metals as well. It is not steel. But, there is an addition of a special material in the mixture. It gives a better haircutting experience. Moreover, the company added cobalt and improved the hardness. Also, the company increased the strength of the matrix and the effect of carbide. The blade lasts for a long time.
VG10 – The VG10 uses Takefu Special Steel. It is high-purity special steel. Cobalt and Swedish sponge iron are some of the raw materials. The company improved the hardness. Yasaka increased the effect of carbide and matrix. The scissor blade lasts for many years.
Conclusion: Yasaka hair scissors summary
Yasaka Seiki Co. Ltd is a popular hair scissor brand in the world. In short, they produce high-quality hairdressing scissors. Yet, their popularity is not because they manufacture good-quality hair scissors. They are popular in the industry because they provide hair scissors at affordable prices.
Now, barbers and hairdressers can avail of good-quality shears at a competitive price. And, not everyone can buy a $1000 pair of good scissors. So, Yasaka commits to deliver quality Japanese hair scissors between a price tag of $300 and $600.
Yasaka Scissors use premium steel to give you great performance. They have convex-edged clam-shaped blades to do the job. The blades have good features because of the materials. The Yasaka Scissors are corrosion and abrasion-resistant. In short, you can use them for many years.
When you take proper care of them, you can use the scissors for about 20 to 30 years. Yasaka manufactures hair scissors with Japanese expertise. And, the hair scissors work wonders for the barbers and hairdressers in the USA.
Yasaka models – You can get a pair of Yasaka hair scissors from $300 in The USA. They are affordable and gives you a good performance. Each model has a simple design with better gripping abilities. The scissors use quality tension and offset ergonomics for a comfortable grip. The convex-edged clam-shaped blade gives smoother cutting motions.