The Mina matte black offset scissor set is here to save the day with its reliable cutting grade steel. The scissors are as professional as they look.
The sleek matte black design is appealing. Other than its color and design the scissors have an offset handle, making them easier to handle and cut and thin. For the professionals it feels like the Katana of scissors for hair styling. The matte black offset scissor set is widely used and recommended by the professional hair dressers worldwide.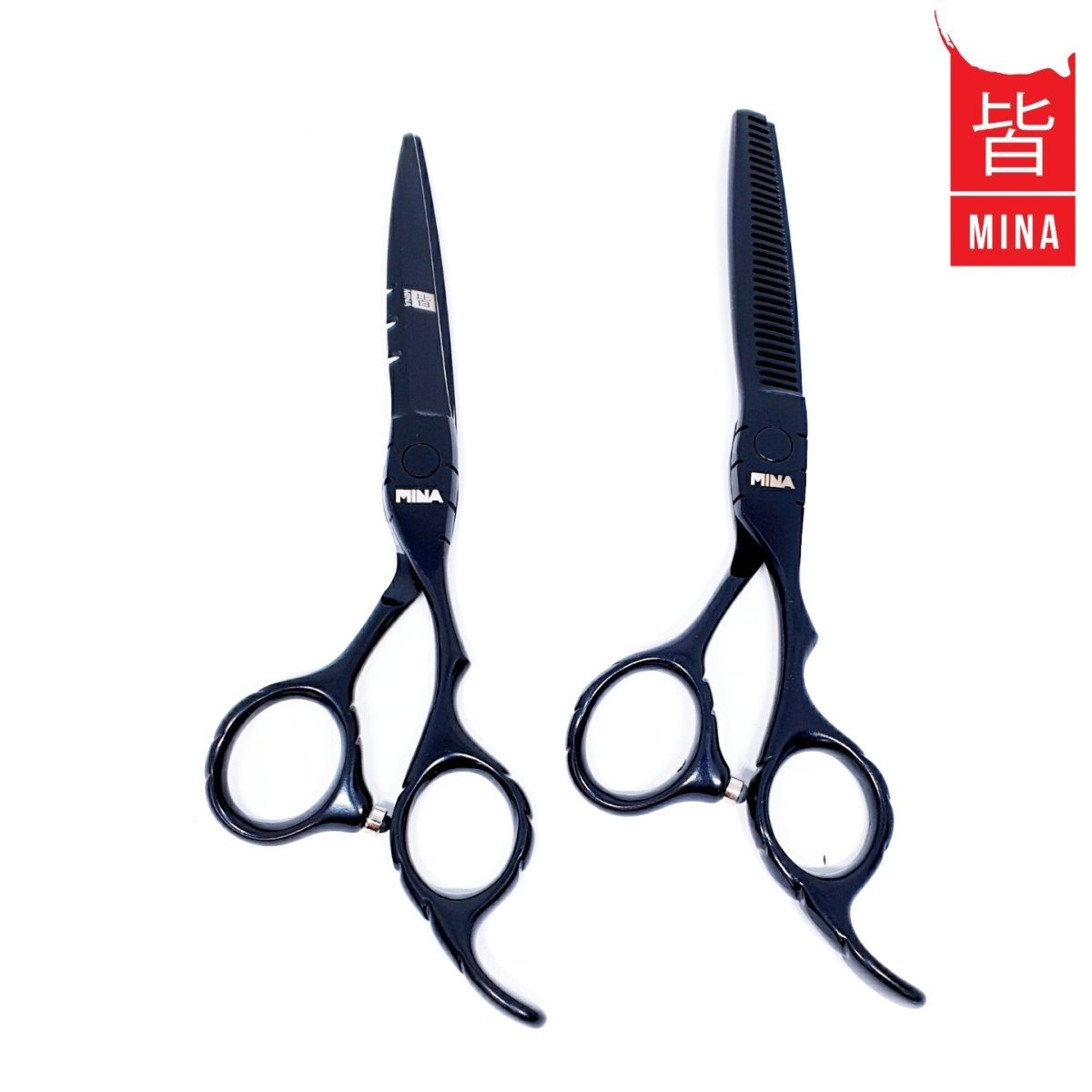 It can be used by a layman as well, since the technique of handling the scissors is easy. Due to the offset handle, the person does not have to learn or practice the right angle, but the offset handle shows the right angle. The Mina matte black offset scissor set has the following great features:
Offset handle, putting less strain on your fingers and hands and letting you get the right alignment for cutting as well as thinning, since both are offset.
Made up with stainless steel alloy, with a promise of no rusting or damaging.
The V shaped 30 teeth, giving a thinning of 20% to 30%. The teeth are sharpened allowing a smooth texturizing motion.
The matte black body, looks more professional and appealing.
Sizes are 5 inches and 6 inches. The cutting scissor has a range of 5 inches and 5.5 inches, while the thinning scissor comes only in 6 inches size.
Each piece is light weight, weighing only 46 grams per piece.
The set comes with a scissor pouch, adjustment key, and maintenance cloth.