Whether you are a professional or looking to save your hard earned money by saving a trip to the hairdressers, you need the right tool to make your cutting process faster, smoother and more comfortable. The professional hair cutting scissor set is easy to handle and create masterpieces worthy of professional hairstylists.
The cutting scissor has sharp blades that can ensure a smooth haircut and a great result. The thinning scissor has teeth on one end and lade on the other making it a perfect choice to trim the hairs at back side.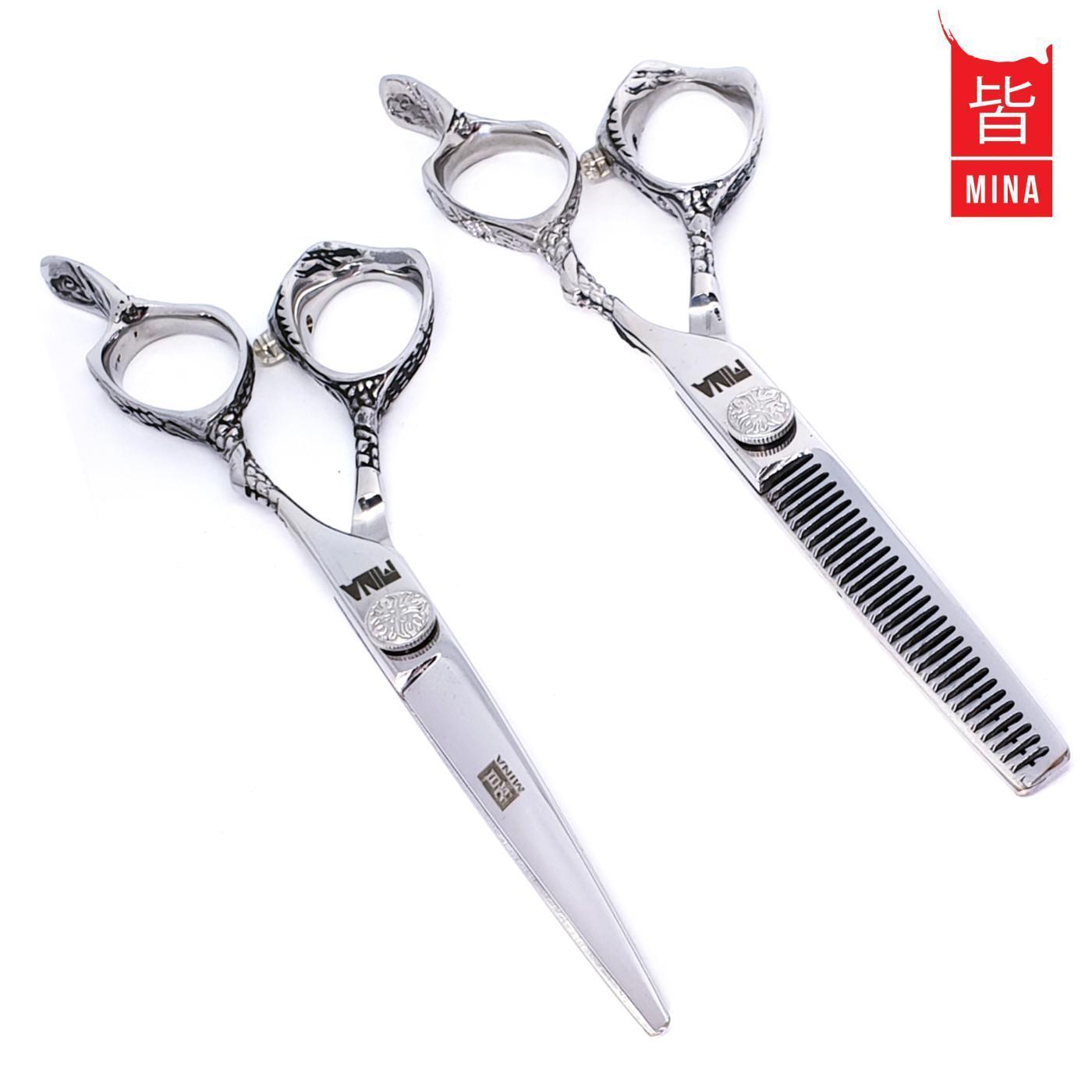 You can get your hands on this premium scissor set that is made to last longer than most in the market. The pair of scissors will be your partner in crime when you need to get some fixing on the haircut at home. The scissors are easy to operate since they do not weigh much.
The hair dressers highly recommend the Mina Sakura cutting and thinning scissor set. Works great for the professionals when it comes to thinning and styling. The features of the scissor set are:
Offset handle, puts less strain on your hands and fingers, lowers the arms and elbows, and helps in aligning the scissors.
Comes in 6 inches of size. Short in size giving you more freedom to cut.
Made of stainless steel making sure not to get rusted.
The thinning scissor has V shaped teeth, giving a smooth texturizing motion.
Light weight, each piece is 42 grams of weight.
Shiny body, having a polished finish.
The Mina Sakura cutting and thinning set comes with a leather pouch, a maintenance cloth, and an adjustment key.
Slice cutting edge, comes with an adjustable key.